Yeah yeah, its Independence Day! And for all I care, its only famous for three things
1) Its a dry day
2) No matter what, your office WILL give an off on this day
3) @#$% Hyundai guys wont deliver cars on this day!
Period!
And to all the guys (and mostly girls) giving patriotic gyaan to others on Twitter and Facebook -
Screw You
! You guys yourselves don't give a shit about the country for 362 days a year, and on three public holidays (Something in January, October, and yeah August) you all become guardians of the soul of patriotism in the online world !
Atleast people like me are honest in saying - Neither do I care, nor do I have time for this! Saala patriotism ka bhoot nahi ghus jaata mere andar achanak se! :P :P Sab nautanki hain saale! Putting up flags on your display pictures on FB, Twitter, Gtalk and blah blah! The only such showoff i ever liked was on orkut! - Shining, glittering cartoonised GIF images ! :D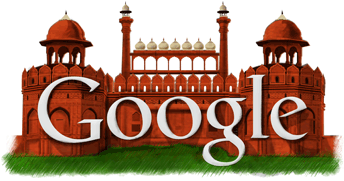 Oh, and other day I was watching some singing and dancing program on TV, and guess what!! That fast-until-death Anna guy hasn't died of hunger till now!! :O He is now a judge/guest/something similar on TeeVeee!! :O And pretty much from how he was describing his life, it seems he is some famous guy in the slum infested villages of Mumbai or something! :O Sala, mujhe to idea hi nahi tha!
The only Anna I ever heard of in my life, used to be a movie actor! He used to rape Mithun Chakarvorty's sister in ever single movie!! (The surprising thing was, Mithun da was a nariyal-paani waala in each of these movies, and the movie used to end when Mithin used to kill Anna with his Nariyal opening knife!) Phew ! :D :D
Anyways, rain is falling chama-cham-cham! So no point going out to fly kites! Ghar baitho, pakode khao, chai peeyo aur so jao! Kal subha subha fir office jana padega, to saara patriotism ka bhoot apne aap utar jayega! :D
Adios Amigos! N yeah -
Vande Maataram!